Nov 5, 2020 11:27 PM Central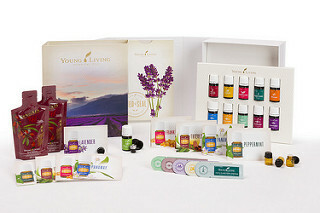 Essential oils 101: Beginner's guide
Can essential oils change your life? They sure have changed ours! From a Lavender-infused bedtime routine to a cleaner-smelling Lemon-y kitchen, we have the tips and tricks you need to start using essential oils. Read on for our ways to go from beginner oil user to supreme oil enthusiast!
What are essential oils?
Essential oils are highly aromatic oils derived from plants. They can be pulled from any botanical matter and are typically extracted from flower petals, citrus peels, grasses, tree barks, and resins. The oils are extracted through a variety of methods, including cold pressing and steam distillation.
How should I use essential oils?
Aromatically
Essential oils are best known for their aromas, which can help create an environment to suit your specific needs. In addition to adding them to cleaning products and beauty staples, you can infuse the air directly with your favorite fragrance by using one of our many
diffusers
. These handy aroma atomizers can be placed anywhere you crave a fresh scent.
Topically
Many essential oils have skin-enhancing benefits and can be applied directly to the skin or added to your existing beauty products. You can also combine them with a carrier oil or your daily moisturizer for easy application. Read
Getting to Know Your Carrier Oils
to learn more about diluting essential oils.
Internally
Essential oils to start your collection
New to oils and don't know where to start? Here are some of our favorite oils and their top uses!
1. Lavender essential oil
Lavender essential oil
was the first oil produced at Young Living and is a favorite for its calming, floral aroma.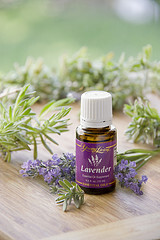 Lavender ideas on how to use it around your home
.
YL tips:
Diffuse the soothing scent at bedtime to enhance your nighttime relaxation routine.
Add a few drops to lotion or moisturizer for a classic aroma and a more youthful complexion.
Create a luxurious bath experience with our DIY Lavender-oatmeal bath soak.
2. Peppermint essential oil
A cooling, minty scent with a familiar sharpness,
Peppermint essential oil
offers an energizing aroma that combines well with citrusy, spicy, and woodsy oils. Learn more about this fresh fragrance with our
All About Peppermint
infographic.
YL tips:
Add 5-10 drops to DIY cleaner for a fresh and uplifting scent.
Diffuse with Orange, Citrus Fresh™, or Lemongrass for an invigorating experience.
Dilute with a carrier oil and apply to muscles for a cooling sensation after a tiring or physically engaging day.
3. Lemon essential oil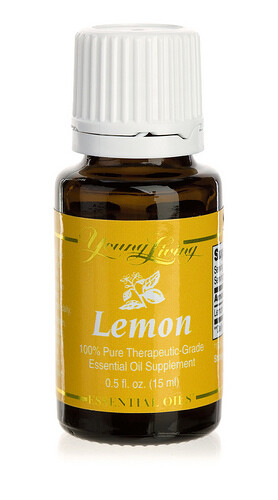 frequently makes an appearance in cleaning products, and with good reason! Its bright, comforting s
scent makes everything feel fresher.
YL tips:
Add a few drops to a cotton ball and put in the car, the bottom of a trash can, and inside stinky shoes for an uplifting scent.
Use it to remove pesky labels and adhesives.
Diffuse to create an uplifting atmosphere and a more focused environment.
4. Frankincense essential oil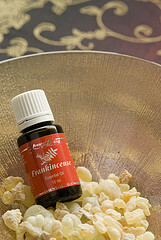 aroma and skin benefits.
YL tips:
Add Frankincense to your moisturizer to highlight your natural beauty and promote the appearance of healthy-looking skin and even skin tones.
Invite elevated spiritual experiences every day by diffusing this oil while studying, during yoga, or while quietly reflecting.
Diffuse to promote feelings of relaxation and tranquility.
Which essential oil are you most excited to try?
Let us know in the comments!
You can place an order here.......https://bit.ly/34UPeUT


Comments -
Apr 14, 2020 08:28 PM Central
Legend has it that in the 15th-century, French authorities offered leniency to a group of thieves in exchange for their secret mixture.

Pop open a bottle of
Thieves® essential oil blend
and you'll be transported by a powerful combination of
Lemon
,
Clove
,
Cinnamon Bark
,
Eucalyptus Radiata
, and
Rosemary
oils. Each drop contains the naturally occurring constituents limonene, cinnamaldehyde, and eucalyptol (among others) in a concentrated dose of "yes, please" perks for body and spirit. With a warm, sweet scent that'll have you hooked at first drop, you'll want to have it everywhere in your life—and you can!
Thieves is more than an essential oil blend; it's an experience. That's why you'll find it infused into the products you and your family use every day. You'll make everyday moments more memorable with naturally derived, plant-based favorites formulated with you, your family, and the environment in mind.
You can purchase your healthy life here